8 8 8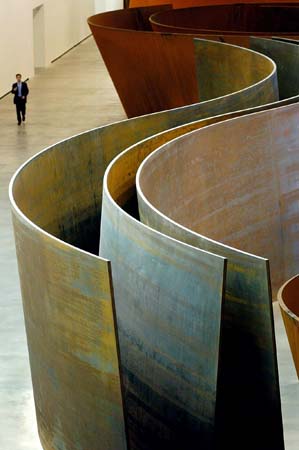 Serra in the Tuileries this summer:
Maxime told us a great story about the great slabs were made in Germany, rested on the border, and carried into the Grand Palais (image 12 of 23). I can't retell it in the same way. In any case, here are
many Serra pictures.