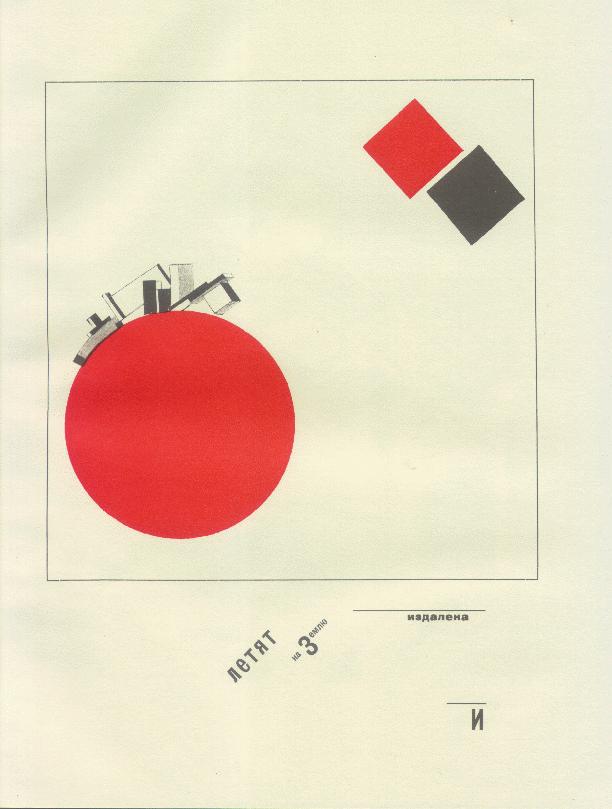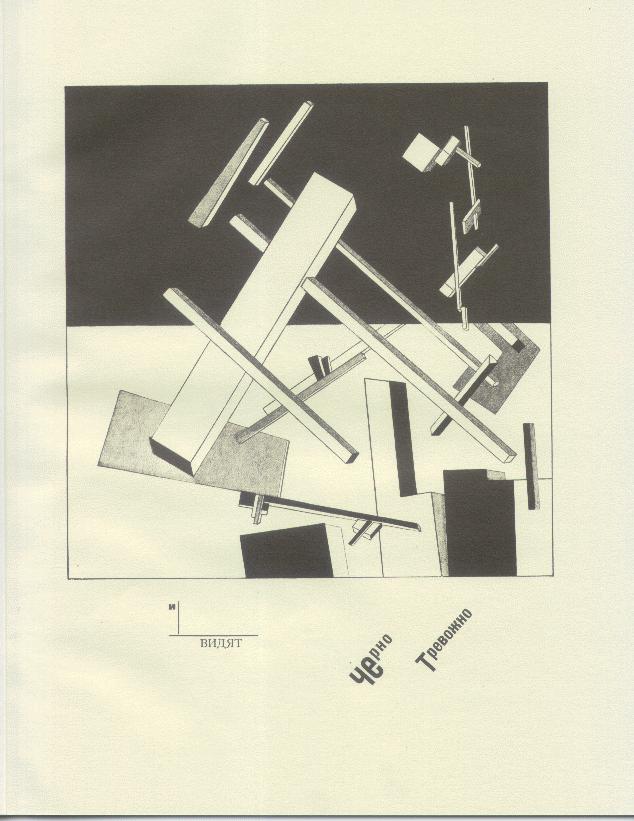 El Lissitzky's 1922 children's book Suprematicheskii Skaz, has the following instructions:
Don't read this book Take --
paper. . . .fold
rods . . . .color
blocks of wood . . . .build
The above pages, 6 and 7, have the squares 'flying from far away' approaching the earth and 'finding a black mess.'
I never thought I'd find an
online version.
I should have looked. Been hoping for a paper version, but the
MIT
version's a goner.